Commercial and Residential Pressure Washing Services
---
Service to the following areas:
Gainesville, Florida | Jacksonville, Florida | Lake City, Florida | Ocala, Florida | Orlando, Florida | Tampa, Florida | Orange Park, Florida | Green Cove Springs, Florida | Fleming Island, Florida | Penny Farms | Keystone Heights | Julington Creek | Clay County | Duval County | St. Johns County | Seminole County | Alachua County | Marion County | Lake County | Orange County | Osceola County | Polk County | Pinellas County | Pasco County | Hillsborough County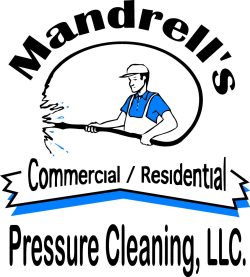 Free Estimate
Save Up to 10%!
Allow us to help protect your assets by safely removing unwanted fungi and stains from your shingle, metal or tile roof. Or, let us make your driveway, sidewalk, pool deck, screen enclosure, or exterior of your home look fresh and new again. You may be amazed what a good professional pressure washing service can do! Easily request an estimate today and have it in your inbox within 48 hours, or less!
---
Some facts
Professional Service Since 1999
Emailed Proposals & Invoices
Service Updates
Family Owned Small Business
Why Mandrell's is the best?
[ditty_news_ticker id="204"]
We've been serving Florida's central and north-central communities since 1999.
Unlike other businesses that try to do everything, our company is completely dedicated to pressure washing services only. We have chosen to dedicate ourselves to becoming the best at one trade as opposed to be only good at multiple trades. Many companies provide pressure washing as an "add-on" or side work service to their business when it is slow. Anyone can purchase a pressure washer but they often do more damage than good because they do not know how to control the pressure, use the proper spray tip to clean each surface, and how to properly apply the cleaning solution.


We've been serving Florida's central and north-central communities (specifically Jacksonville, Gainesville, Lake City, Orlando, Tampa) since 1999 and have quickly risen to become Florida's most experienced pressure washing, gutter cleaning, and roof cleaning service provider. Our cutting edge cleaning methods allow us to clean just about any exterior surface of your home or business using safe, low pressure cleaning techniques.
Here in Florida the humidity and frequent rains make for a feeding frenzy for micro organisms to thrive on almost every exterior surface. As mold, algae, pollen, and mildew cleaning specialists we understand how harmful and destructive they can be on your shingled roof, ceramic tiles, slate tiles, exterior sidings such as hardie board, stucco, accrucrete, vinyl and many other types. Even wood decks will slowly rot over time if these destructive organisms are not removed promptly and periodically before irreversible damage is caused. Many home owners do not realize how critical it is to have their screen enclosure cleaned with our soft wash technique to avoid costly replacement due to algae, mold and mildew retaining moisture around the delicate screen strands and rotting them away.
Serving homeowners and businesses since 1999, Mandrell's Pressure Cleaning is well known as a leader providing superior pressure washing services within Florida with the ultimate goal of complete customer satisfaction. We provide customers with the highest quality workmanship and service within our industry. Your decision to choose us, a company with decades of experience specifically in pressure washing, pressure cleaning, power washing, roof cleaning and gutter cleaning scopes, gives us the opportunity to provide you with years of satisfaction. We are constantly researching new and improved pressure washing methods and products in our effort to provide you and all of Gainesville residents and business owners the best exterior cleaning services available. Mandrell's Pressure Cleaning continuously educate our workers so that when you allow us to clean your property you can do so the utmost confidence and piece of mind.
As a well established Florida pressure washing business with a reputation to uphold we will never begin a project without providing an estimate/proposal that is all inclusive with no hidden charges. All estimates are provided in writing, usually via email, to obtain your approval before moving forward. We want you to be happy with our services and will do everything in our power to be sure you are before we receive payment for services rendered.